Ellen Bick, Broker and Investor Consultant
  (503) 481-0825    [email protected]
EllenBick.com  corepdxrealty.com
                                                      
October 2019 Issue
Dear Friends,


Fall is here, with cooler weather upon us. Although we don't see too many families with children looking for homes at this time of year, there are a lot of other buyers out there, like singles, empty nesters, and investors. The market is perfect if you are a buyer, with the low interest rates, and sellers being more willing to deal. Let me know if this sounds like something you are interested in.
Happy October!!!
Best wishes,
---
The Portland Market Overview
The word is out—the real estate market is pretty flat. So, what does that mean? Homes are still selling, but at 3.3% less sales than last year at this time. Pending sales gained traction, with a 6% increase over this time last year.
Total market time, until an offer is accepted, rose from 43 days to 48 days. We still have lower inventory, at 2.3 months of inventory. In a more balanced market, we would see 5-6 months of inventory.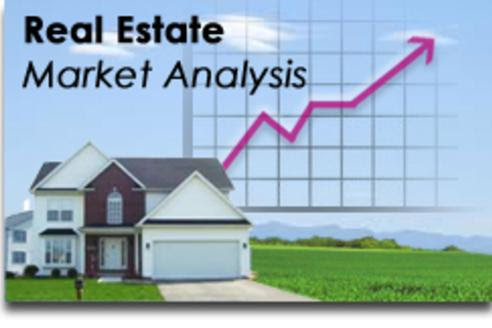 But we haven't seen that in many years.
Comparing 2019 with 2018 year to date, the average sales price has increased 1% from $454,500 to $458,900. The median price has increased 2.2% from $401,000 to $410,000.
With very low interest rates, under 4%, this is a great market for buyers. Buyers are taking more time to make decisions, and sellers are more willing to make concessions.
This month with my own clients I have seen a seller reduce their asking price and another seller receiving 3 competing offers, with the winning offer $37,000 over the asking price. So, things are all over the board. I'm happy to help you in your search or sale, using my 24 years of experience as a foundation for your purchase or sale.
---
Homebuyers Have the Edge
Now is a very good time to be a homebuyer in the Portland area.
First of all, mortgage rates are under 4% and have been there for quite awhile. Last rate check was 3.75%, of course depending on credit, down payment, and other factors.
There are still some bidding wars, but not nearly as many. And homes are staying on the market longer, an average of 48 days, up from 43.
Sales are pretty flat, with buyers taking more time to decide, while many sellers think they should be getting immediate offers. Prices are often lowered, giving buyers a break. But buyers are being more picky and taking their time to shop around.
The 3,757 homes sold in August represent a 2.2% decline from the same month a year ago, and sales this year through August have fallen 3.3% compared with the same period last year.
A house one of my buyers now has in escrow in SE Portland was on the market for 52 days, and came 
down in price twice. And sellers are often willing to pay for some repairs also. In this market, a flexible seller will be able to sell, but compromise is key.
Even though we can still call this a sellers' market, buyers are being more discerning, looking for a home in good condition. And slower rent growth is keeping some renters in the rental mode. Lockbox activity is down 4% this last week, marking fewer showings.
And the uncertain political and economic news may be adding to the rampant indecision and market slowness. So we are seeing more waiting, rather than acting. If you are planning to buy, this is a great time for you to get out and look around.
---
Symptoms of a Damaged Sewer Pipe
Normally, sewer scopings are done during the inspection period of a home sale. Typically, a camera is sent into your sewer pipes to look for any water or root intrusion or for a break in the line. But if it's been awhile since that's been done on your home, here are some things to look out for as a homeowner:
1) If you are experiencing a back-up every time you flush or run the water, then the problem is likely in the main sewer line, usually the lowest open drain. If the problem persists, then there may be cracks, or root intrusion causing the problem. This is often the first indication of a problem.
2) Sewer gas odor: Smelling sewer gas around the home will occur if there is a crack in the line
3) Mold Problem: Mold growth may also be a symptom of a break. If you see signs of mold on the ceiling or walls together with sewer gas, you probably have a break in the line.
4) Slow Drain: This has been discussed above, but beware of using chemical drain cleaners. The chemicals will eat away at the cast iron or PVC. Instead use a natural enzyme, like Bioline.
5) Extra green & lush patches in the grass: A patch of beautiful grass may mean a sewage leak 
underground.
6) Indentation in lawn or under pavers: A cracked sewer line that is saturating the ground may cause the ground to depress or run off.
7) Foundation cracks, settlement, sinkholes: these symptoms may be the result of sewer pipe deterioration.
8) Septic waste pooling in yard: An obvious sign is septic waste water in the yard. Often, the problem is located directly below the pool of water.
9) Rodent Problem: rats like to live in sewers and can make their way into your house, needing only about ¾ of an inch to squeeze through. If pest control does not work, then try getting a sewer scoping and correct the problem.
10) Insect Infestation: If a pest control service does not work, then do check the sewer pipes. Their entry point may be through a crack in the sewer lines.
Let me know if any of these problems are occurring in your home and I can refer you to a company certified to do sewer scopings.
---
The Value of a Good Contractor
Nearly everyone who is building a home or altering a structure is required by law to be licensed by the CCB. It is important for a consumer to make sure the people you are working with are licensed contractors.
You can learn more by visiting the CCB website, Oregon.gov/ccb I work with many different types of contractors on behalf of my seller and buyer clients, helping to obtain bids on work to be done. Here are some tips in choosing the right contractor.
Type of Project: Depending on whether you are repairing or replacing, remodeling, or building new construction, you will want the appropriate contractor and one who has the experience to do the job. Make sure they are licensed; check on the CCB website to make sure and make sure there are no fines or complaints.
Finding a contractor: You can ask me, a friend, or someone in the building trades for a referral.
Evaluating Contractors: Be cautious of a large down payment. Ask for references and check them out.
Here are some questions you might ask: *Did the contractor get the job done on time? *Did the price come in at or near the bid? *Did you add most of the items that increased the costs? *Or, did the contractor increase the price as the work went on? *Did the contractor use a written contract? *Written change orders? *Were you satisfied with the work? *What did you like best about working with this contractor? • What did you like least about working with this contractor? • Would you use this contractor again? *Did the contractor do a good job of communicating with you? *Did the contractor keep the jobsite clean?
Expect a wait: The best contractors are usually the busiest. Be prepared to wait.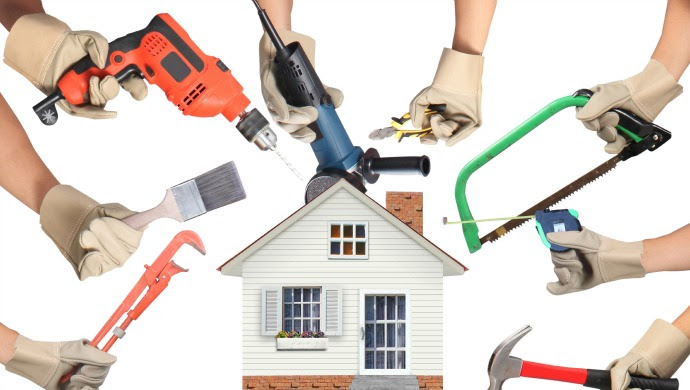 Trust your gut: Go with your feelings and impressions. Do not go forward if you have doubts.
Get multiple bids if you can: If it's a large project, you may want to get two to three bids if you have construction-ready plans and specifications. The key is to select a contractor you feel comfortable with after your interview process and to have a clearly written construction contract before work begins.
---
Budgeting to Buy
Many homebuyers look at the price of a home and also at the closing costs if a loan is needed. But what 
about all of the other costs involved? What, you may ask, are those?
During the Buying Process: Once you find your home, whether it is a single family, duplex, condo, or townhome, there are costs in the buying process, before the home is even yours. These are necessary costs and will give you peace of mind. The home inspection is your biggest cost, which can run anywhere from $350-$600, depending on the size of the home. Then there is the sewer scoping, usually around $100-$125, and the radon test, if done, which is also about $125. And these are paid at the time of the inspection.
Appraisal: After these inspections are done, the lender will order an appraisal, which is often paid upfront. That can run $550-$800—definitely an expensive, but required cost.
Energy: Think about the energy costs of your new home. If it is larger than where you live now, the 
heating and cooling will be more expensive. Homes listed in the City of Portland require an energy audit, so you will have a report on the status of the energy and the monthly costs. If there are solar panels, there may be monthly lease payments which you may inherit. And if an appliance is old, you may want to replace it.
Repairs: You may be buying a home that needs some immediate repairs, such as flooring, paint, electrical, or siding. Some of these are expensive, but some may be needed right now. Consider those expenses and how you will pay for them. Those would be very nice house warming gifts.
Moving: The cost of a move may not be huge, but that depends on how far away you are moving from, and the amount of furniture you have. You may also decide to rent a storage unit to house some of your unused items.
Consider all of these items as you take the plunge into home ownership.