Ellen Bick, Broker and Investor Consultant
  (503) 481-0825    [email protected]
EllenBick.com  corepdxrealty.com
                                                    
November 2019 Issue

Dear Friends,
November is here with the beautiful foliage of our trees and crisp weather. The real estate market is stable, with similar sales to 2018. This is a great time to consider buying, perhaps an 
investment property. Inventory is up and interest rates are down, under 4%, with a stable economy.
Enjoy November and have a very happy Thanksgiving!
Best wishes,
---
Portland Area Market Action Stats
September saw gains in pending and closed sales in the Portland metro area, compared with the statistics in September, 2018. Pending sales rose 8.7% and closed sales rose 4.6% over last year.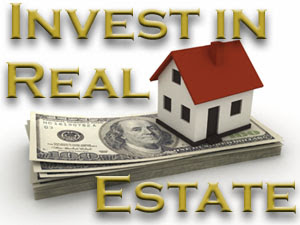 Traditionally, we have seen August as a slower real estate month, and this was the case again this year. Closed sales in August were 18% behind closed sales in 2018.
New listings decreased somewhat from August by 7.6%. And inventory increased slightly to 2.8 months from 2.3 months. So, more inventory and still great interest rates continues to benefit buyers. I am still seeing buyers taking more time to decide and the days on market is up from last month, to 52 days from 48.
So far this year, activity is a bit cooler, as many of you have been hearing about and commenting on. This year pending sales are down 0.1%, new listings are down 1.3%, and closed sales are down 2.5%.
However, compared to last year, the average sales price has still increased, modestly, by 1.1% to $458,900; median sales price has increased 2.5% to $410,000.
As most people agree, real estate here in Portland and on the West Coast is a solid investment.
---
Smoke Alarms Required in Oregon
Most people know that smoke alarms and carbon monoxide detectors are required in homes and apartments. But many are not so clear about where they should be placed, batteries, and how often to replace them.
I would say that in almost every home I have sold (whether representing sellers or buyers) the smoke alarms/CO detectors have not been current or correctly placed. That's really surprising, isn't it? And I often see disabled smoke alarms. All of this is against State Fire code and of course dangerous to the health and safety of the occupants.
This requirement is also one of the things checked regularly by appraisers as they come in to check on a house and verify its value. If the alarms are not in place, the appraiser writes this up as an appraisal condition, which must be corrected before closing and requires the appraiser to come back out to check that they have been installed. And this extra visit is also an extra charge, usually borne by the buyer.
Here are some general rules:
Rule #1: Smoke alarms have to be less than 10 years old.
Rule #2: Once hardwired, always hardwired. Use battery-powered alarms only when the house lacks provisions for hardwired ones. (Of course, all hardwired alarms should have backup batteries.) Wherever it's present, use interconnect wiring to ensure that when one alarm sounds, they all sound.
Rule #3: Every house should have one smoke alarm on each level, near the bedrooms and above the stairway. In addition, one is required at every location where one was required when the house was built.
Rule #4: Don't put smoke alarms in places where the smoke can't reach them, where steam and cooking fumes can reach them, or in places where it can get very cold.
Rule #5: If you have a central alarm system, make sure that the smoke alarms will work even if the system isn't monitored and be sure that the alarms can be hushed at the control panel. Otherwise, install smoke "detectors" that are separate from the central alarm.
Carbon monoxide alarms shall be located in each bedroom or within 15 feet outside of each bedroom door. Bedrooms on separate floor levels in a structure consisting of two or more stories shall have separate carbon monoxide alarms serving each story.
---
Portland's Best Burbs
As popular as the City of Portland is in the news and in real estate, many singles and families are opting for the suburbs, or areas or neighborhoods near Portland. Some on the list are not cities themselves, but 
areas within a city or unincorporated county area.
On the list below, with information from Portland Business Journal, the cities are Beaverton, Tigard, Happy Valley, West Linn, Lake Oswego. The rest are areas of town. All rated top notch in public schools and shopping and night life nearby.
Please let me know if any of these peak your interest.
Durham (near SW Hall & Oleson, in the Tigard area) pop. 1500
Tigard, pop. 51,355
Happy Valley, pop. 18,477
Beaverton, pop. 95,710
Rock Creek (near Hwy. 26 & 185th) pop.9503
Raleigh Hills (near Beaverton Hillsdale & Scholls Ferry) pop. 5762
Cedar Hills (Beaverton area, around Cedar Hills Blvd, north of Walker) Pop. 8056
West Slope (south of Hwy. 26 & east of 217) pop. 7698
West Linn, pop. 26,307
Lake Oswego, pop. 38,212
Oak Hills (north of Hwy. 26, west of NW 143rd) pop. 11,779
Cedar Mill (north of Hwy. 26, between NW Miller & NW Thompson) pop. 17,050
Bethany (north Hwy. 26, between NW Saltzman & NW 185th, including Claremont area & golf club) pop. 23,177
---
MetroMap
This is a wonderful web mapping service to view and print maps or data specific to your area of interest. MetroMap allows you to view map-based information about a location of your choice. View parcel and tax assessment information, zoning, political boundaries, planning information, flood plain and special districts. The results are displayed in text format and on a map.
https://www.oregonmetro.gov/tools-partners/data-resource-center
---
The Benefits of Being Close to Public Transportation
In a recent study of 7 different cities around the country, researchers found that properties close to public transit, within ½ mile, performed better than those further away.
Between 2012 and 2016, median sales price increases near stations were 4 to 24 percentage points higher for residential properties than in areas farther from public transit. More than 43,500 occupied-units were added near transit in this time period across the seven regions.
Commercial property values also experienced gains in the studied cities. While data availability limited the office property analysis to five regions, four of them saw median sales price per square foot increase between 5 and 42 percentage points more in transit-proximate areas when compared with areas farther from public transit.
Increases in rents were between 2 and 14 percentage points higher in the public transit station areas than in neighborhoods away from transit. Cities will need to keep working on housing affordability and land use policies.
In the seven regions, one in four households in public transit areas does not own a vehicle, and the cost savings are significant; on average, a household spends between $2,500 and $4,400 less per year on transportation.
We have seen this consequence in the N. Portland area once the Max lines went in. There was a resurgence in development, both in residential and commercial, and an area that was once regarded as almost dangerous changed very noticeably for the better.
Watch for this kind of change to happen when the new Max line goes in along Barbur Boulevard, affecting SW Portland, Tigard, and Tualatin.
---
Emergency Egress Windows
The subject of egress windows comes up in real estate more than you would imagine. Quite often, actually. Here is the information you need.
What are egress windows: Basements and all sleeping rooms must have at least one opening window or exterior door for escape or rescue, also referred to as egress, in case of a fire or other emergency. Emergency egress windows and doors must open directly into a public way, or to a yard or court that opens to a public way. Note: porch/roof covers of egress windows cannot be enclosed because they would impede an egress route directly to the yard.
Egress window dimensions: You must be able to open the emergency egress window or door from the inside without a key, special knowledge, or any separate tool. The bottom of an egress window's clear opening cannot be higher than 44 inches above the finished floor. Alternative standards may apply to existing windows when the space is converted to finished area.
When the window is fully open, the opening must be at least 5.7 square feet in area. An open area of five square feet is allowed at egress windows at the grade floor and at basements where the bottom of the window well is not more than 44 inches below the ground. Existing sleeping room windows may remain if the room was legally permitted as a bedroom previously and if the windows meet the historical code requirements in effect at the time that the bedroom was originally permitted.
Where do these dimensions come from? The 5.7 square feet of clear opening required for an emergency egress window is based on the space necessary for a fully equipped fire fighter wearing oxygen tanks to gain entry in the event of an emergency, and to allow an occupant to escape.
Do the Math: The width of the egress opening must measure at least 20 inches. The height must measure at least 24 inches. A window opening with the minimum width and the minimum height will not meet the minimum area requirement. For example, a window having a minimum width of 20 inches must be 36 inches high to provide five square feet and 41 inches high to provide 5.7 square feet. Or, a window with a minimum height of 24 inches must be 30 inches wide to provide five square feet or 34.5 inches wide to provide 5.7 square feet.
Permits: Permits are needed when you are adding a new window, where one did not previously exist or if you are replacing or widening a window.
Information about historical code requirements can be found at www.portlandoregon.gov/bds/article/518138