Dear Friends,


Happy June and Father's Day! Hope your celebrations are lots of fun.
We are in a good, stable period in real estate. Lower appreciation means prices are not going up too fast and interest rates are at a very low point, good for buyers of both single family homes as well as investment properties.
Now is a great time to look at your goals and see some new possibilities. Let me help you with another perspective.
As always, I'm available to give you more information or just to talk.
Have a wonderful June.
Best wishes,
---
A Market Overview
New listings are making the news with a 5%+ increase over April of last year and a 20% increase over last month. But as we are into spring and beginning summer, that is to be expected. This was the strongest April since 2010.

Pending sales have also increased, with 13% over last month. And closings increased 10% over last month, but a decrease of 4.5% over closings at this time last year.
Total market time decreased from 68 days in March to 53 days in April. Comparing 2019 to 2018 through April, the average sales price has increased 0.3%, from $444,600 to $445,900. The median sales prices has increased 1.2% from $395,000 to $399,600.
Interest rates are very good, and have been going down at this writing. With prices remaining pretty steady and interest rates at a low point, this is a great time to be a buyer. If you want to sell, I am still seeing multiple offers on nice properties. There are definitely buyers out there actively looking.
Call me for more information on an area you are interested in.
---
Neighborhood Turnoffs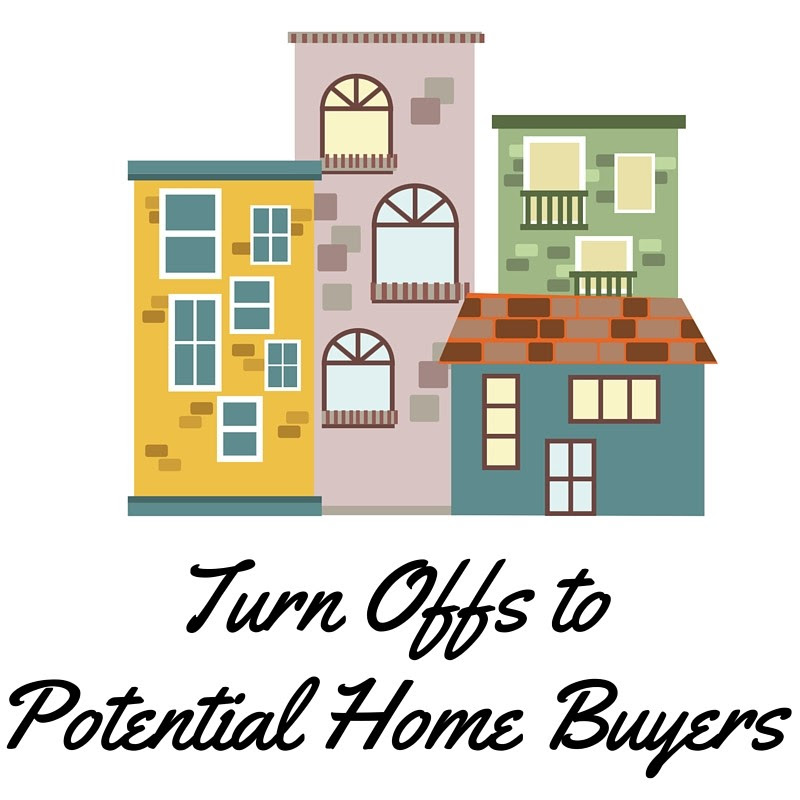 Choosing the wrong neighborhood can make for a very unhappy homeowner.
A new survey from Porch.com, a home remodeling website, surveyed about 1,000 consumers to find the biggest neighborhood turnoffs. Noise, traffic, and crime were the chief concerns of buyers. Noise topped the list of neighborhood turnoffs, with 41% of respondents citing it as their top gripe.
A neighborhood's appearance matters too. One in five consumers said they found unkempt lawns a big turnoff. Cars parked in the yard or peeling paint also appeared on the dislikes list. Look around your neighborhood. What do you really like? If there is not enough to like, is it time for a change?
---
Split Second Decisions
Or so it seems. Here you are looking at a home or duplex and you are being asked if you are ready to make an offer. So fast? No time to ponder this decision? No time to talk this over?
Time to Talk: Yes, there is usually time to talk things over, but not much. Even though our market is not as crazy or fast paced as it was a couple years ago, many properties are receiving offers a day or two after it's been on the market, with the offer(s) being presented to the Seller shortly after. That is why a lot of discussion has to take place in advance, with mortgage rates, closing costs, 1031 exchange avenues looked at. Being prepared is one of the biggest edges you can have as a Buyer when you go out to look at a property.
And as a Seller, it is equally important for you to understand seller credits, closing costs, rent back, etc. before you review offers. I had one young buyer who was totally amazed when I asked him if he would like to make an offer moments after we looked at a home just new on the market. He said, "Right now, just like that?" Yes, that fast, especially in price ranges below $400,000, where there are more qualified buyers, and there is more competition.
Days on Market: In checking the single family homes on the market in NE Portland and in Beaverton, as a gauge of the market, homes under $400,000 in NE sold in an average of 18 days, while Beaverton in this same price range sold in 16 days. The greater metro area average days on market for all properties has decreased since last month, from 68 to 53 days. So there is definitely more action and competition in the under $400,000 price range.
---
What are Smart Appliances?
Smart appliances utilize modern computer and communications technology to make functions faster, cheaper and more energy-efficient. The appliances can take advantage of an energy "smart grid," being implemented by utility companies
nationwide. When the smart grid technology is finally implemented, refrigerators, toasters, dishwashers and washing machines can tap into the smart grid power source.
One of my clients is buying a new home, and as part of the design meeting, has been given a lot of choices for Smart appliances. Of course, those appliances do cost extra and do not come as standard by the builder. The extra cost per appliance ranges from $150-$400 each. Some of these Smart appliances can also be purchased singly from big box stores or appliance stores. You will need to do the research to see what would be best for your home.
Energy Use
Smart appliances can access the smart grid power source to optimize energy use at opportune times of the day. For example, power will only be supplied to the coffee maker in the morning and the washing machine at night. Smart grid power technology has not yet been implemented nationwide, but is currently being tested in specific markets.
Communication
Smart appliances have the ability to communicate with other appliances in the neighborhood and nearby on the smart grid to regulate and optimize energy use from a community level.
Connectivity
Smart appliances stay connected to the Internet via wi-fi connection and can be accessed and controlled remotely from any Internet accessible computer or mobile device.
Home Savings
Tendril, maker of the data processing software used in smart grid technology, is anticipating a 30 to 50 percent reduction in energy use per smart appliance.
Energy Company Savings
According to a report by MSNBC, if smart appliances and smart grid technology were implemented nationwide it would save energy companies $70 billion in costs over the next 20 years.
---
Middle Housing—How will it Affect You?
Middle housing is the term for housing options that fall somewhere on the spectrum between single-family homes and larger apartment complexes.
Oregon House Bill 2001 would increase density in single-family neighborhoods in the Portland metro area and every other city in the state with a population above 25,000. If passed, the bill would allow 
developers to build up to four units of attached housing, cottage clusters and townhouses in areas that are currently zoned exclusively for single family homes. The bill would also require smaller cities — with a population between 10,000 and 25,000 — to allow duplexes in single-family zones.
This is one effort to address a housing shortage of perhaps 150,000 units across the state.
Cities push for density: All across the country, activists in liberal cities are pushing for zoning reform to allow for more density. Many American cities are booming and to accommodate that growth, they can either build up or out. Dense, walkable cities mean more families can afford to stay and public transport gets a boost. They're also better than the alternative: Suburbs, with larger homes and car-dependency, are a huge driver of carbon emissions. As pro-density leaders in California put it, "Housing policy is climate policy."
The discussion is ongoing here, often with homeowners upset over the changes to zoning. Yes, the changes mean a different look to our neighborhoods, but the long-term effects may be worth it. We know that not everyone wants to live in a high-rise. This proposal is just one way to deal with our housing shortage that tries to maintain the unique integrity of our local neighborhoods.
YIMBY: A movement that began in Minneapolis, Yes in my Back Yard, has been very successful.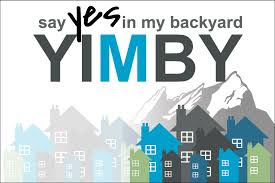 In December, the city council passed Minneapolis 2040, the first zoning reform of its kind anywhere in the country. The plan will eliminate all single-family zoning in the city: Developers will be able to put small, three-unit apartments known as triplexes on any lot. The plan also expands protections for renters, encourages development around public transit, and engages historically marginalized communities in planning decisions.
Comments from Oregon residents: 
"The origins and the purposes of exclusionary single-family zoning have often been not only classist but very explicitly racist," says Lisa Bates, a professor of Urban Studies at PSU.
Steve Messinetti, the CEO for Portland Habitat for Humanity, believes that House Bill 2001 would help fix the housing affordability problem in Oregon. "Something's gotta give and something bold needs to be done," he said. "And I think this is a step in the right direction."
Sharon Konopa, the mayor of Albany, thinks that the State shouldn't tell cities how to make zoning decisions. "House Bill 2001 is trying to force a Portland solution for the housing crunch onto smaller cities like hers," she said.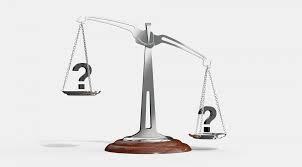 House Speaker Tina Kotek said that the entire state needs to take action on housing in order to address housing affordability. "We're in a crisis," she said. "The state does need to take a leading role to really push local government to do this work."
The Discussion Continues—Weigh In: Send me your thoughts about this major issue and I will publish them in an upcoming newsletter. Get involved in decisions on the table.