Dear Friends,
Middle of summer, with mixed activity in 
real estate. Closed sales are down about 5% compared with this time last year. But interest rates are down and there is more on the market to choose from–a winning combo.
Thank you to all of you who have commented on appreciation for this newsletter in keeping you up on what's going on and what's to come. It's important to everyone.
Please read the article on what's more important: top dollar or a faster sale–new ways to think about your most important asset.
Have a great summer!Best wishes,
---
July Market Action Report
Pending sales this month rose just slightly 0.8% compared with June, 2018. Both new listings and closed sales fell short of where they were last year (see chart).
Inventory rose slightly, from 2.1 to 2.4 months. And total market time decreased from 48 days to 42 days, before a listing went pending. This shows more people in the market and more offers being generated more quickly. This is exactly what I am seeing out there, mostly in the closer-in, sought after neighborhoods, and in the price range under $400,000.
So far this year, closed sales are down 4.8% compared to last year. And the average sale price has increased 0.7% from $453,400 to $456,700. The median sale price has increased 1.8% from $400,000 to $407,000.
Ask me for stats in your own neighborhood.
---
What Will It Be? Maximum Value or Maximum Convenience
What does all this mean? It means there is a new real estate wrinkle being presented in the Portland area on how to sell your house. But you really can't have it both ways. You will have to give up some of one to take advantage of the other.
Maximum Convenience: With this new option, you submit some information and pictures of your \house on a website, and if you fit the parameters, then you would receive an offer. 
This is subject to the normal home inspection and the price could be renegotiated based on the findings of the inspection. And there is a fee; it is not called a commission. That is usually anywhere from 5-8%. The convenience comes in where you don't have to get your home in perfect shape so potential buyers can come through. And you would also have input into the closing date.
This is very similar to what a "flipper" will do.
Maximum Value: Most people don't like to leave money on the table and despite all the work involved, decide to put their home on the market in order to generate good offers. And this may take some time, depending on the market when you are ready to sell.
In this era of instant ordering on Amazon, going
 to the internet to find immediate answers to all of your questions, doing loans on an internet template, you can decide if selling your biggest asset in a heartbeat is what you want to do.
What you should know:
Realtor listing commission rates are negotiable; however the lower you go, the less service you may receive.
I have a list of very reputable companies who will come out to your house, talk to you, do an evaluation, and then make you an offer to purchase. This would be instead of doing the traditional listing, much like the above 1st option. However, you would still receive the same time and care that all of my clients get, regarding understanding and signing disclosures, helping you with the title report and escrow, and coordinating your moving schedule.
I also have a list of reputable contractors of all kinds who can do work on your home, whether you want to sell or not. I update the list periodically.
Give yourself some time to think things through, look at your options, and find out more.
---
Legislative Help for 1st Time Home Buyers
During the 2018 Legislative Session, the Oregon Legislature took a significant step toward addressing the state's affordable housing crisis by passing House Bill 4007, establishing a First-Time Home Buyer Savings Account program statewide.
Savings are Tax Deductible: 
Qualified savings are held in a special account opened at participating Oregon banks and credit unions. Deposits into the account would be tax deductible up to $5,000 a year for individual filers and $10,000 a year for joint filers, with a maximum contribution of $50,000 over 10 years; interest earned on the account is also tax free. Funds in the account must be used for a down payment or other closing costs associated with the purchase of an existing home or construction of a new home, of any type, and could only be used by people who have never owned a home or who have not owned a home in the last three years.
This may be just the incentive you have been looking for to start saving now. Contact your own bank to see if they are a part of this program. Or these two credit unions are currently ready to help.
Consolidated Community Credit Union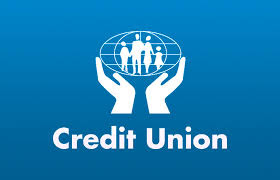 Serving Multnomah, Clackamas, and Washington counties.
Pacific Northwest Federal Credit Union
Serving Clackamas, Columbia, Hood River, Multnomah, Washington, or Yamhill Counties
More information:
https://www.oregon.gov/DOR/programs/individuals/Pages/first-homebuyers.aspx
---
Another Buying Option—Attached Townhome No HOA
One of the problems that buyers face is finding a home they really like that they can afford. If they can only afford something under $300,000 in the Portland area, the options are fewer.
What is out there: In this price range, under
$300,000, you can find condos, attached homes, or even detached single family homes. Many single family homes are fixers that are beyond the capability of most buyers. And all condos and most townhomes have a monthly HOA (home owners' association dues) fee to pay. This fee can be as low as $200/month or up to $350-$400/month. This extra HOA fee cuts into a buyer's borrowing power, limiting him to buy something less expensive in order to allow for the monthly fees.
Townhomes without HOA Fees: However, there are a limited number of townhomes that I see come on the market sometimes with no HOA fees. That means there is no home owners' association, and no fees. This option would allow the buyer to make a purchase with the extra buying power and so get something nicer. This is something to consider, even if you really wanted a detached home. Buying now gets you into the housing market, realizing in several years you may want to sell and buy something more to your liking.
Example: Recently I saw an attached home come on the market in Portland, near Hwy. 99 for $280,000, no HOA. It was a 3bd/2 ½ bath, 1530 square feet, 1 garage, in great shape.
Let's assume 5% down payment $14,000 Interest rate: $4.25%
Amount to be financed: $266,000
Monthly mortgage payment: $1304. (not including taxes & insurance)
Now, let's look at this same townhome, with an estimated $325/mo HOA fee
Monthly payment: $1629
This difference of the HOA payment may put the buyer over the edge, where he either does not qualify or does not feel comfortable with this much for housing each month.
Please let me know if this is something you might be interested in.
---
No More Single Family Zoning
On the last day of this legislative session, June 30th, the Oregon Legislature passed the first of its kind bill that will dramatically change the future development of our neighborhoods.
HB 2001: I have talked about HB 2001 in previous newsletters as being proposed, called Middle Housing. Now it is law. This is a zoning change to increase density in our existing neighborhoods. In the Portland metro area and other Oregon cities of more than 25,000 residents, it allows duplexes, triplexes, and 4-plexes, and "cottage clusters" to be built on land previously zoned for single family houses.
Cities with at least 10,000 residents are required to allow duplexes in single family neighborhoods.
Supporters of the bill hope it will provide one more way to increase housing supply. Some supporters have also backed the proposal as a way to provide economic and racial diversity. Larger cities will have until June of 2021 to officially revise their plans for allowing diverse housing types, and smaller cities will have an extra year.
The bill was the second piece of high-profile housing legislation successfully championed by House Speaker Tina Kotek (D-Portland). The first was a statewide cap on rent increases.
No other state has either policy in place.
The 17-to-9 vote for the bill by the state Senate in the late afternoon came hours after the bill narrowly failed.
Two Portland-area Democrats—Sen. Kathleen Taylor (D-Portland) and Mark Hass (D-Beaverton)—were among those who stuck to a vote against the bill.
The House had already passed the bill earlier this month, and the governor is expected to sign it.
---
Single Person Households—On the Rise
You may not have realized this, but the creation of single person households is on the rise. Not so much from our younger Millennial demographic, as you may have assumed, but from the older Baby Boomer generation.
Baby Boomers: As a matter of fact, there are more single person Baby Boomer households than Millennials and Gen X combined. This will be the case for decades to come. You can see from these graphs that Boomers definitely lead in this single person category.
Why Does this Matter? Well, this demographic change matters across the entire economy. These households will not be shopping for the large Costco style goods that are cost effective for families. And the single person households are willing to pay more for convenience, to buy things in smaller amounts, even though the cost/unit is higher. This shift opens up new market opportunities.
This large demographic change will have a dramatic impact on the need for childcare and education, as well as a demand for caregivers, social workers, and assisted living facilities.
Impact on Housing: In the past decade in Oregon, the growth of single-person households, aged 55 and older, accounts for 1 out of 2 new households. In the Portland area, they account for 1 out of every 3 new households.
Because of this, housing demand actually increases, putting more stress on an already tight housing market.
Hard to keep up with Demand: Over the past decade, the change in the share of older single-person households is equal to 2-3 years' worth of new construction.
And most 55+ people live in a 3+ bedroom home that they bought in the '90's. Because of this, there are a lot of housing options that could be made available, such as the development of middle housing, so people could move to smaller units in their same neighborhoods, or people could rent a room or an ADU in an existing home, keeping the social ties and community affiliations that they have come to know.